Genesis Mining på sociale medier
Adresse:
Genesis Mining Ltd.. Chinachem Century Tower, 31/F, 178 Gloucester Road, Wanchai, Hong Kong
mønter:
Bitcoin, litecoin, ethereum, SHCS, dash
Genesis Mining tilbyder en let og smart investeringsløsning til kryptomarkedet. Cloud mining-tjenesteudbyderen anvender en multi-algoritmemodel på deres effektive og pålidelige minedriftsrigge, der kan lejes for både digitale valutaeksperter og for dem, der også er nye inden for bitcoinindustrien..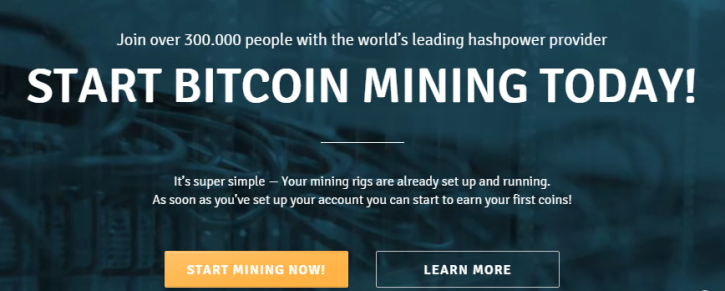 Om Genesis Mining
Cloud mining -aktiviteten er startet i slutningen af 2013 ved Genesis Mining. Grundlæggerne har handlet bitcoins på den samme platform, sådan kom de sammen. I dag er virksomheden blevet stiftet i Hong Kong.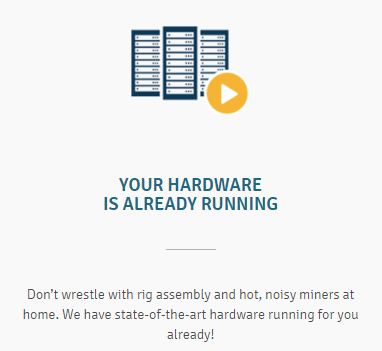 Genesis Mining har en stærk kvantitativ baggrund. Begge grundlæggerne har professionel uddannelse inden for et matematisk felt. Marco Streng nuværende CEO for Genesis Mining er en tidlig bitcoin -investor, er blevet studeret som matematiker. Den anden grundlægger af virksomheden er Dr Marco Krohn er en matematisk fysiker og en kvant. Han er finansdirektør i Genesis Mining. Både grundlæggerne og resten af ​​personalet er en hyppig præsentant på forskellige bitcoin -konferencer, og de sponsorerer endda blockchain -begivenheder.
Virksomheden viser nogle af deres minefaciliteter på deres websted. Interaktive videoer guider de besøgende på tværs af minedriftene på Island. Datacentrene behandler algoritmerne på specialdesignede hardwares for at nå den mest effektive minekapacitet på forskellige andre steder i Europa, Amerika og Asien. De nøjagtige steder oplyses ikke på grund af sikkerhedsmæssige årsager, de vælger stederne baseret på elomkostninger og tilgængelighed til køling.
Leverede tjenester
Inden august 2014, Genesis Mining kørte kun minerigge til optjening af altcoins, som derefter blev konverteret til bitcoins. Men på grund af den store efterspørgsel på markedet, i mere end 2 år nu leverer de også direkte bitcoin cloud mining -tjenester, at sikre, at den nyeste teknologi også bruges til bitcoin -minedrift på deres gårde.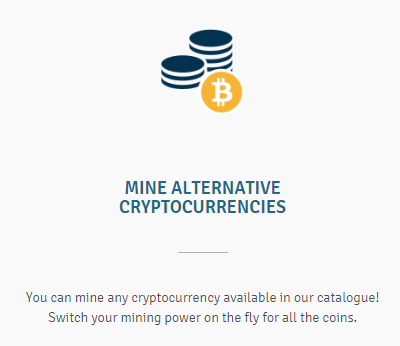 Den tilbudte liste over altcoins ændrer sig tid til anden baseret på møntens popularitet. Genesis Mining bruger meningsmålinger på Facebook til at beslutte, hvilke altcoins der skal foretrækkes og tilføjes til deres kurv. De lader også brugerne bestemme, hvilke altcoins der skal mines fra deres købte hashkraft, der let kan tildeles via deres interface.
Genesis Mining tilbyder tre typer algoritmer til minedrift af kryptokurver: SHA256, X11 og Ethereum protokoller. På grund af deres særlige funktion - Advance Autotrader - selvom en mønt udvindes med X11 eller Ethereum -algoritme, udbetalingen kan stadig udføres i bitcoin. På grund af autotrader, altid bruges den mest rentable algoritme til at udvinde mønterne og derefter automatisk udveksles til bitcoin.
Cloud -mineselskabet tilbyder en 100% oppetidsgaranti, der betyder, selvom en minearbejder går ned, den relevante minepulje kompenserer klienten fuldt ud for tabet af hashkraft, så ingen minetid går tabt.
Brugere kan tilmelde sig Genesis Mining cloud mining -tjenester bare ved at angive en e -mail og et kodeord. Efter at have logget ind, klienter kan tilføje udbetalingsmetoder og købe hashpowers med det samme. Genesis Minings muliggør tofaktorautentificering for at øge deres kontos sikkerhed.
Mineriggerne kører 24 timer om dagen, så minedagen starter fra 0:00 UTC og slutter kl 23:59:59 UTC. 8 timer efter minedagen offentliggøres udbetalingsrapporten på Genesis Mining -platformen efter deres beregning og kontrol. Udbetalingerne modtages automatisk dagligt, den første udbetaling sendes inden for 48 timer efter at kontrakten startede. Betalinger med kreditkort tilbageholdes i en måned af sikkerhedsforanstaltninger for at beskytte virksomheden mod kreditkortgebyrer, men derefter betales kontrakterne også dagligt, i mellemtiden kan klienter følge akkumuleret indtjening på platformen.

Gebyrer og prisplan
Genesis Mining lover brugerne at leje den nyeste teknologi til den billigste pris.
Gebyrmodellen består af tre planer, som kunderne kan vælge imellem. Startplanen er tilgængelig fra 30 USD for 200GH/s hashkraft. Mellempakken opkræves kl 350 USD for 2500 GH/s og præmieplanomkostninger 1950 USD for 15000GH/s minekraft.
De X11 -algoritmebaserede kontrakter opkræves i henhold til nedenstående:
30 USD for 5MH/s
500 USD for 100MH/s
2250USD for 500MH/s
Litecoin cloud mining -pakken koster som nedenfor
28 USD for 2MH/s
650 USD for 50MH/s
2400 USD for 200MH/s
Genesis Mining tilbyder også tilpassede planer, hvor prisen er pro rata faldende afhængigt af minedriftskapacitetsstedet. Kunder kan leje op til 200TH/s hashpower til bitcoin -minedrift (til 26 000 USD) og 5000MH/s hashkraft til litecoin -minedrift (til 60 000 USD).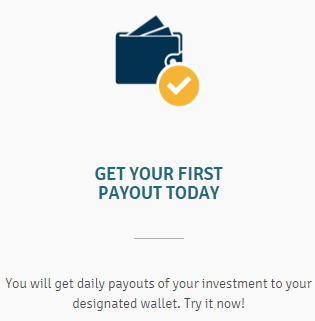 Selvom det er angivet på deres websted, i øjeblikket er zcash og ethereum minekontrakter udsolgt
Bitcoin cloud mining -kontrakterne er alle underskrevet for en levetid adgang, men har et vedligeholdelsesgebyr. Litecoin, zcash og ethereum kontrakter er på tidsbegrænset vis, til 2 år, men der opkræves intet vedligeholdelsesgebyr. De opkræver kun vedligeholdelsesgebyr på SHA256 -kontrakter baseret på GH/s for at dække vedligeholdelsesomkostningerne ved minerigge. Vedligeholdelsesgebyret på 0.00079 USD pr. GH/s fratrækkes den daglige mineproduktion. X11 and Ethereum contracts does not have that fee.
The cloud mining services can be paid with VISA or Mastercard but they charges a fee for orders below 100 USD. They accept USD and EUR bank wire transfers and naturally cryptocurrencies, såsom Bitcoin, litecoin, Dogecoin and Dash. On this site you can find the current genesis mining coupon codes.
Genesis Mining User Experience
Genesys Mining website is professionally designed and easy to navigate on. The FAQ provides the answers to most of the user's questions, but clients may further search in the Genesis Mining freshdesk cloud support service for answers. The company is also happy to answer any question raised through their contact form or sent by email.
There is a review section on the site where users can rate the services and can leave anonymous feedback. Currently almost 700 client left some kind of review and rated their services, based on this it looks like the clients are satisfied.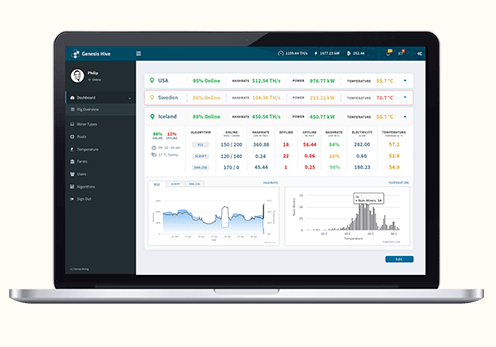 Samlet konklusion
Genesis Mining offers multi-algorithm cloud mining services based on their mining rigs capacity around the world. The company offers several investment plans to joint the cloud mining activity in bitcoin, litecoin and many more altcoins. The mining plans are customizable, so the clients can sign up for as much hashpower as they want to. The mined coins can be automatically traded into bitcoins, ensuring the most efficient way is used for bitcoin mining. Although their fee structure is very transparent, the charged maintenance fee on bitcoin contracts and the extra fees on credit card purchases makes the service a bit expensive. Genesis Mining represents the company at cryptocurrency events and promotes the widespread of bitcoin across the world.
Twitter Genesis Mining Review
Screenshots Genesis Mining Review
Reddit Genesis Mining Review
Twitter Genesis Mining Review
Genesis Mining 9 Koste 9.0/10 Pålidelighed 9.0/10 Support 9.0/10 Pros Immediate payouts if hashpower is purchased from bitcoin Unlimited contract length Partner program Cons Maintenance fees for litecoin and bitcoin In case of wire transfers they charge a commission fee Short FAQ section Visit Website The most anticipated mining event just got underway⏲Tid: 25th September…
Screenshots Genesis Mining Review
Reddit Genesis Mining Review