Génesis Minería
Pros
Pagos inmediatos si se compra hashpower de bitcoin
Duración ilimitada del contrato
Programa de socios
Contras
Tarifas de mantenimiento para litecoin y bitcoin
En caso de transferencias electrónicas, cobran una comisión.
Breve sección de preguntas frecuentes
Genesis Mining en las redes sociales
Habla a:
Genesis Mining Ltd. Torre del siglo de Chinachem, 31/F, 178 Gloucester Road, Wan Chai, Hong Kong
Monedas:
Bitcoin, litecoin, ethereum, zcash, guión
Genesis Mining ofrece una solución de inversión fácil e inteligente para el mercado de las criptomonedas. El proveedor de servicios de minería en la nube utiliza un modelo de algoritmos múltiples en sus plataformas de minería eficientes y confiables que están disponibles para alquilar tanto para expertos en moneda digital como para aquellos que son nuevos en la industria de bitcoins..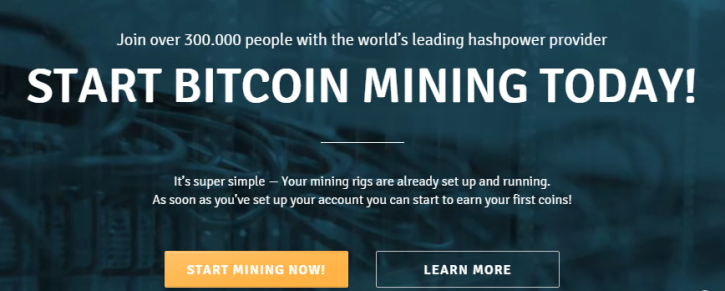 Acerca de Genesis Mining
La actividad de minería en la nube se inició a finales de 2013 en Genesis Mining. Los fundadores han estado intercambiando bitcoins en la misma plataforma., así es como se juntaron. Hoy en día la empresa se ha constituido en Hong Kong..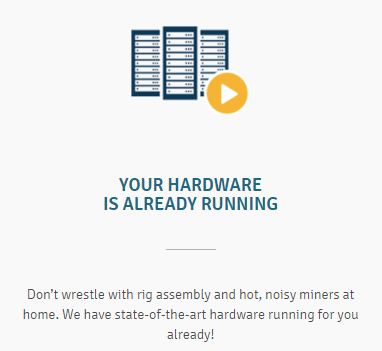 Genesis Mining tiene una sólida formación cuantitativa. Ambos fundadores tienen educación profesional en un campo matemático.. Marco Fuerza actual El CEO de Genesis Mining es uno de los primeros inversores en bitcoins, ha sido estudiado como matemático. El otro fundador de la empresa es Dr. Marco Krohn es un físico matemático y un cuant. Es el director financiero de Genesis Mining.. Tanto los fundadores como el resto del personal es un presentador frecuente en varias conferencias de bitcoin e incluso patrocinan eventos de blockchain..
La compañía enumera algunas de sus instalaciones mineras en su sitio.. Interactive videos guide the visitors across the mining farms in Iceland. The data centers processing the algorithms on specially designed hardwares to reach the most efficient mining capacity at various other locations in Europe, America and Asia. The exact locations are not disclosed due to security reasons, they are choosing the places based on electricity costs and cooling availability.
Services Provided
Before August 2014, Genesis Mining was only running mining rigs for earning altcoins, which were then subsequently converted into bitcoins. However due to the high demand on the market, for more than 2 years now they are providing direct bitcoin cloud mining services as well, ensuring the latest technology is used for bitcoin mining on their farms too.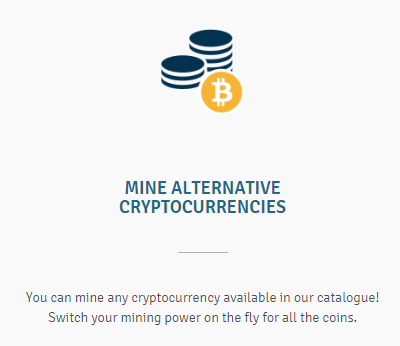 The offered list of altcoins changes time to time based on coin's popularity. Genesis Mining uses polls on Facebook to decide which altcoins should be preferred and added to their basket. They also let the users to decide which altcoins to mine from their purchased hashpower that can be easily allocated through their interface.
Genesis Mining offers three types of algorithm for mining cryptocurrencies: SHA256, X11 and Ethereum protocols. Due to their special feature – the Advance Autotrader – even if a coin is mined with X11 or Ethereum algorithm, the payout can still be performed in bitcoin. Due to the autotrader, always the most profitable algorithm is used to mine the coins and then automatically exchanged to bitcoin.
The cloud mining company offers a 100% uptime guarantee that means even if a miner crashes, the relevant mining pool compensates the client fully for the hashpower loss, so no mining time is lost.
Users can sign up to Genesis Mining cloud mining services just by providing an email and a password. After signing in, clients may add payout methods and purchase hashpowers right away. Genesis Minings enables two factor authentication to increase the security of their accounts.
The mining rigs run 24 hours a day, so the mining day is starting from 0:00 UTC and ending at 23:59:59 UTC. 8 hours after the mining day the payout report is published on Genesis Mining platform after their calculation and checks. The payouts are received daily automatically, the first payout is sent within 48 hours after the contract started. Credit card payouts are withheld for a month for security measures to protect the company from credit card charge backs, but after that the contracts are paid out daily as well, in the meantime clients can follow accumulated earnings on the platform.

Fees and Pricing Schedule
Genesis Mining promises users to rent the latest technology for the cheapest possible price.
The fee model consist of three level plans the clients can choose from. The starter plan is available from 30 USD for 200GH/s hashpower. The medium package is charged at 350 USD for 2500 GH/s and the premium plan costs 1950 USD for 15000GH/s mining power.
The X11 algorithm based contracts are charged as per below:
30

USD for 5MH/s

500

USD for 100MH/s

2250

USD for 500MH/s
The litecoin cloud mining package costs as per below
28

USD for 2MH/s

650

USD for 50MH/s

2400

USD for 200MH/s
Genesis Mining also offers custom plans where the price is pro rata decreasing depending on the mining capacity site. Clients can rent up to 200TH/s hashpower for bitcoin mining (para 26 000 Dólar estadounidense) and 5000MH/s hashpower for litecoin mining (para 60 000 Dólar estadounidense).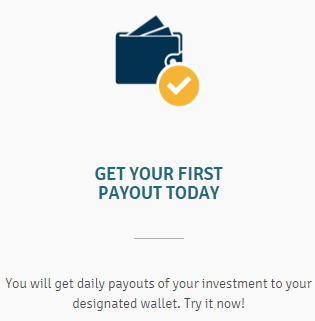 Although it is listed on their site, currently zcash and ethereum mining contracts are out of stock
The bitcoin cloud mining contracts are all signed for a lifetime access, but have a maintenance fee. The litecoin, zcash and ethereum contracts are for fixed term, para 2 years but no maintencance fee is charged. They only charge maintenance fee on SHA256 contracts based on GH/s to cover the maintenacne cost of the mining rigs. The maintenance fee of 0.00079 USD per GH/s is deducted from the daily mining output. X11 and Ethereum contracts does not have that fee.
The cloud mining services can be paid with VISA or Mastercard but they charges a fee for orders below 100 Dólar estadounidense. They accept USD and EUR bank wire transfers and naturally cryptocurrencies, como Bitcoin, litecoin, Dogecoin and Dash. On this site you can find the current genesis mining coupon codes.
Genesis Mining User Experience
Genesys Mining website is professionally designed and easy to navigate on. The FAQ provides the answers to most of the user's questions, but clients may further search in the Genesis Mining freshdesk cloud support service for answers. The company is also happy to answer any question raised through their contact form or sent by email.
There is a review section on the site where users can rate the services and can leave anonymous feedback. Currently almost 700 client left some kind of review and rated their services, based on this it looks like the clients are satisfied.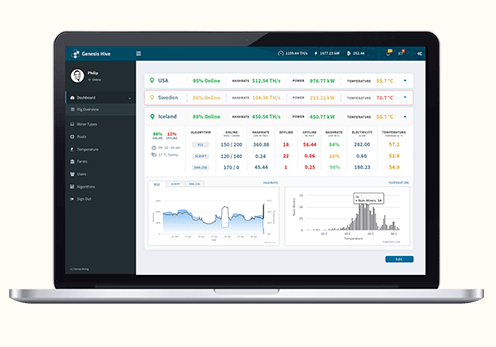 Overall Conclusion
Genesis Mining offers multi-algorithm cloud mining services based on their mining rigs capacity around the world. The company offers several investment plans to joint the cloud mining activity in bitcoin, litecoin and many more altcoins. The mining plans are customizable, so the clients can sign up for as much hashpower as they want to. The mined coins can be automatically traded into bitcoins, ensuring the most efficient way is used for bitcoin mining. Although their fee structure is very transparent, the charged maintenance fee on bitcoin contracts and the extra fees on credit card purchases makes the service a bit expensive. Genesis Mining represents the company at cryptocurrency events and promotes the widespread of bitcoin across the world.
Twitter Genesis Mining Review
Screenshots Genesis Mining Review
Reddit Genesis Mining Review
Twitter Genesis Mining Review
Génesis Minería 9 Costo 9.0/10 Fiabilidad 9.0/10 Apoyo 9.0/10 Pros Immediate payouts if hashpower is purchased from bitcoin Unlimited contract length Partner program Cons Maintenance fees for litecoin and bitcoin In case of wire transfers they charge a commission fee Short FAQ section Visit Website https://t.co/3HSIMFIpRK: Por los números #5: $106,000 Invertido, BitConnect, Génesis Minería,…
Screenshots Genesis Mining Review
Reddit Genesis Mining Review