Genesis Mining
Avantages
Paiements immédiats si la puissance de hachage est achetée à Bitcoin
Durée de contrat illimitée
Programme de partenariat
Les inconvénients
Frais de maintenance pour litecoin et bitcoin
En cas de virement bancaire, ils facturent des frais de commission
Petite section FAQ
À propos de Genesis-Mining
Genesis Mining sur les réseaux sociaux
Adresse:
Genesis Mining Ltd. Tour du siècle de Chinachem, 31/F, 178 Chemin Gloucester, Wanchai, Hong Kong
Pièces de monnaie:
bitcoin, litecoin, ethereum, zcash, tiret
Genesis Mining offre une solution d'investissement simple et intelligente pour le marché de la cryptographie. Le fournisseur de services de cloud mining utilise un modèle multi-algorithme sur ses plates-formes de minage efficaces et fiables qui sont disponibles à la location pour les experts en monnaie numérique et pour ceux qui sont nouveaux dans l'industrie du bitcoin..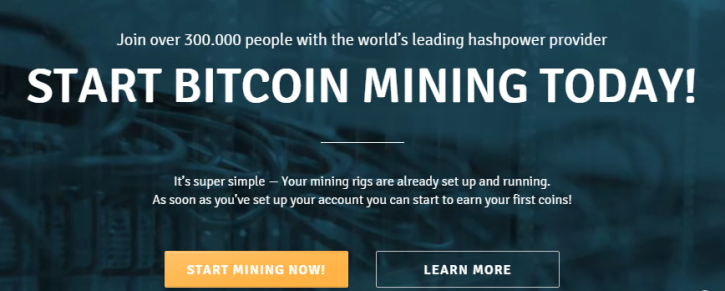 À propos de Genesis Mining
L'activité de cloud mining a démarré à la fin de 2013 chez Genesis Mining. Les fondateurs ont échangé des bitcoins sur la même plateforme, this is how they got together. Nowadays the company has been incorporated in Hong Kong.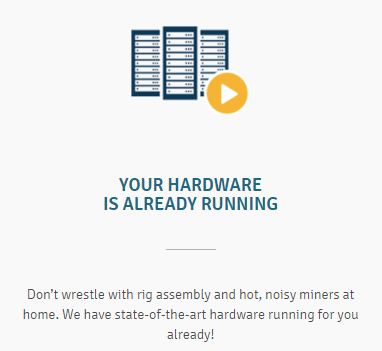 Genesis Mining has a strong quantitative background. Both of the founders have professional education in a mathematical field. Marco Streng current CEO of Genesis Mining is an early bitcoin investor, has been studied as a mathematician. The other founder of the company is Dr Marco Krohn is a mathematical physicist and a quant. He is the CFO of Genesis Mining. Both of the founders and the rest of the staff is a frequent presenter at various bitcoin conferences and they even sponsor blockchain events.
The company lists some of their mining facility on their site. Interactive videos guide the visitors across the mining farms in Iceland. The data centers processing the algorithms on specially designed hardwares to reach the most efficient mining capacity at various other locations in Europe, America and Asia. The exact locations are not disclosed due to security reasons, they are choosing the places based on electricity costs and cooling availability.
Services fournis
Before August 2014, Genesis Mining was only running mining rigs for earning altcoins, which were then subsequently converted into bitcoins. However due to the high demand on the market, for more than 2 years now they are providing direct bitcoin cloud mining services as well, ensuring the latest technology is used for bitcoin mining on their farms too.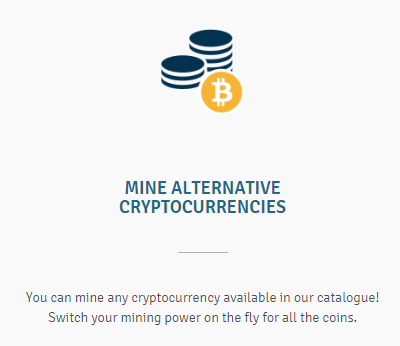 The offered list of altcoins changes time to time based on coin's popularity. Genesis Mining uses polls on Facebook to decide which altcoins should be preferred and added to their basket. They also let the users to decide which altcoins to mine from their purchased hashpower that can be easily allocated through their interface.
Genesis Mining offers three types of algorithm for mining cryptocurrencies: SHA256, X11 and Ethereum protocols. Due to their special feature – the Advance Autotrader – even if a coin is mined with X11 or Ethereum algorithm, the payout can still be performed in bitcoin. Due to the autotrader, always the most profitable algorithm is used to mine the coins and then automatically exchanged to bitcoin.
The cloud mining company offers a 100% uptime guarantee that means even if a miner crashes, le pool de minage concerné compense entièrement le client pour la perte de puissance de hachage, donc aucun temps d'extraction n'est perdu.
Les utilisateurs peuvent s'inscrire aux services de cloud mining de Genesis Mining simplement en fournissant un e-mail et un mot de passe. Après vous être connecté, les clients peuvent ajouter des méthodes de paiement et acheter des hashpowers immédiatement. Genesis Minings permet l'authentification à deux facteurs pour augmenter la sécurité de leurs comptes.
Les plates-formes minières fonctionnent 24 heures par jour, donc la journée minière commence à partir de 0:00 UTC et se terminant à 23:59:59 UTC. 8 heures après le jour de l'exploitation, le rapport de paiement est publié sur la plate-forme Genesis Mining après leur calcul et vérifications. Les paiements sont reçus quotidiennement automatiquement, le premier paiement est envoyé dans 48 heures après le début du contrat. Credit card payouts are withheld for a month for security measures to protect the company from credit card charge backs, but after that the contracts are paid out daily as well, in the meantime clients can follow accumulated earnings on the platform.

Tarifs et barème de prix
Genesis Mining promises users to rent the latest technology for the cheapest possible price.
The fee model consist of three level plans the clients can choose from. The starter plan is available from 30 USD for 200GH/s hashpower. The medium package is charged at 350 USD for 2500 GH/s and the premium plan costs 1950 USD for 15000GH/s mining power.
The X11 algorithm based contracts are charged as per below:
30

USD for 5MH/s

500

USD for 100MH/s

2250

USD for 500MH/s
The litecoin cloud mining package costs as per below
28

USD for 2MH/s

650 USD pour 50MH / s
2400 USD pour 200MH / s
Genesis Mining propose également des plans personnalisés où le prix diminue au prorata en fonction du site de capacité minière. Les clients peuvent louer jusqu'à 200TH / s de puissance de hachage pour l'extraction de bitcoins (pour 26 000 USD) et une puissance de hachage de 5000 MH / s pour l'extraction de litecoins (pour 60 000 USD).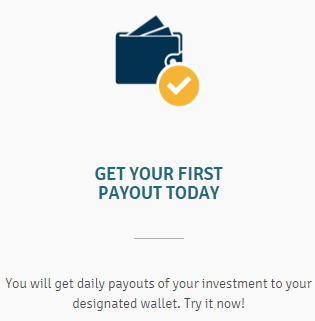 Bien qu'il soit répertorié sur leur site, actuellement les contrats miniers zcash et ethereum sont en rupture de stock
Les contrats d'extraction de cloud Bitcoin sont tous signés pour un accès à vie, mais ont des frais de maintenance. Le litecoin, Les contrats zcash et ethereum sont à durée déterminée, pour 2 ans mais aucun frais de maintenance n'est facturé. Ils ne facturent que des frais de maintenance sur les contrats SHA256 basés sur les GH / s pour couvrir le coût de maintenance des plates-formes minières.. Les frais de maintenance de 0.00079 USD par GH / s est déduit de la production minière quotidienne. Les contrats X11 et Ethereum n'ont pas ces frais.
Les services de cloud mining peuvent être payés avec VISA ou Mastercard, mais ils facturent des frais pour les commandes ci-dessous 100 USD. Ils acceptent les virements bancaires en USD et en EUR et naturellement les crypto-monnaies, comme Bitcoin, Litecoin, Dogecoin et Dash. Sur ce site, vous pouvez trouver les codes promo actuels de Genesis Mining.
Expérience utilisateur Genesis Mining
Le site Web de Genesys Mining est conçu par des professionnels et facile à naviguer. La FAQ fournit les réponses à la plupart des questions des utilisateurs, mais les clients peuvent effectuer une recherche plus approfondie dans le service d'assistance cloud Genesis Mining Freshdesk pour obtenir des réponses. La société se fera également un plaisir de répondre à toute question posée via son formulaire de contact ou envoyée par e-mail.
Il y a une section d'examen sur le site où les utilisateurs peuvent évaluer les services et laisser des commentaires anonymes. Actuellement presque 700 le client a laissé une sorte de commentaire et évalué ses services, sur cette base, il semble que les clients sont satisfaits.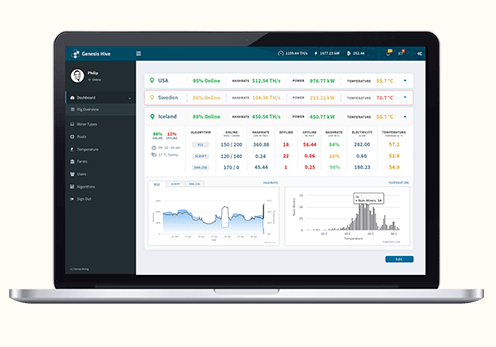 Conclusion générale
Genesis Mining propose des services de cloud mining multi-algorithmes basés sur la capacité de leurs plates-formes minières dans le monde. La société propose plusieurs plans d'investissement pour joindre l'activité de cloud mining en bitcoin, litecoin et bien d'autres altcoins. Les plans miniers sont personnalisables, afin que les clients puissent s'inscrire pour autant de puissance de hachage qu'ils le souhaitent. Les pièces minées peuvent être automatiquement échangées en bitcoins, s'assurer que le moyen le plus efficace est utilisé pour l'extraction de bitcoins. Bien que leur structure tarifaire soit très transparente, les frais de maintenance facturés sur les contrats Bitcoin et les frais supplémentaires sur les achats par carte de crédit rendent le service un peu cher. Genesis Mining représente la société lors d'événements de crypto-monnaie et promeut la diffusion du bitcoin à travers le monde.
Revue Twitter Genesis Mining
Captures d'écran Genesis Mining Review
Revue de Reddit Genesis Mining
Revue Twitter Genesis Mining
Genesis Mining 9 Coût 9.0/10 Fiabilité 9.0/10 Soutien 9.0/10 Pros Immediate payouts if hashpower is purchased from bitcoin Unlimited contract length Partner program Cons Maintenance fees for litecoin and bitcoin In case of wire transfers they charge a commission fee Short FAQ section Visit Website Calling all #crypto lovers! ♥️ Genesis Mining II competition is…
Captures d'écran Genesis Mining Review
Revue de Reddit Genesis Mining